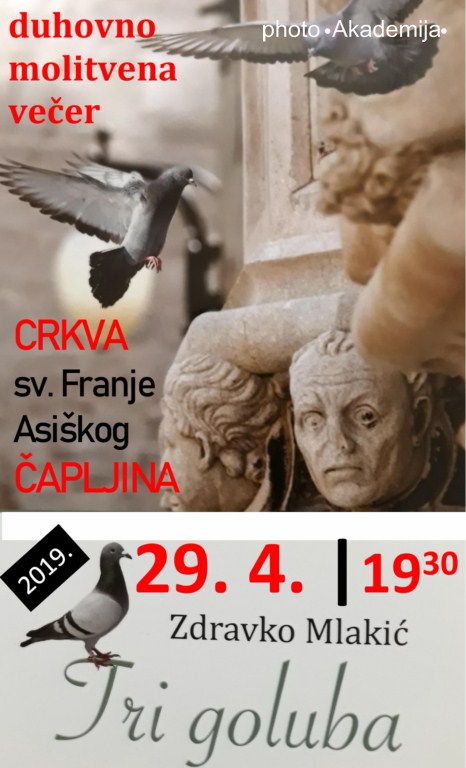 U ponedjeljak duhovno molitvena večer s Zdravkom Mlakićem
Akademija Čapljina organizira duhovnu molitvenu večer u crkvi svetog Franje Asiškog u Čapljini.
Gost ove večeri bit će Zdravko Mlakić koji će predstaviti knjigu "Tri goluba". Knjiga "Tri goluba" ima sedam dijelova, i to sedam darova Duha Svetoga, a to su mudrost, razum, savjet, jakost, znanje, pobožnost i strah Božji.
Duhovno molitvena večer održat će se u ponedjeljak, 29. travnja s početkom u 19:30 sati.
Pozivamo vas, da se pridružite i duhovno obogatite.