August 6 - August 13, 2017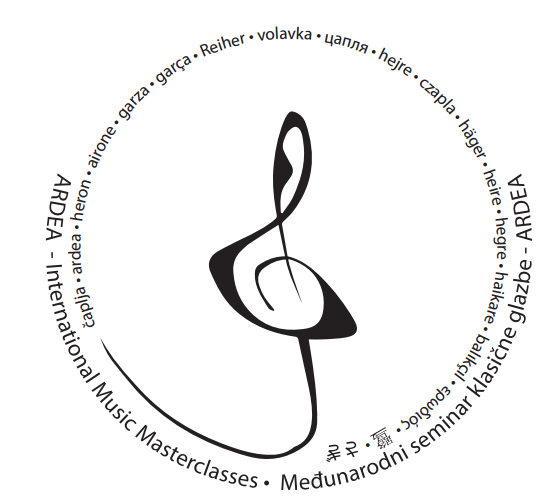 Welcome!
Welcome to the First International Music Masterclasses Ardea.
In the eight intense days filled with music ahead of us, we will offer: violin, cello, piano and guitar masterclasses.
Ardea is engaged to provide an excellent and diverse form of classical music courses with leading performers working with talented classical music students and young professionals.
It is my great pleasure to welcome to our first edition Arnulf von Arnim (piano), David Grigorian (violoncello), Goran Koncar (violin) and Maroje Brcic (guitar).
Ardea will provide:
A great opportunity for young talented musicians from different countries to meet, create important contacts and benefit from working with great performers.
An opportunity for the public attending Ardea masterclasses to take part in this fascinating learning process and to have an intimate view of each teacher's technique and style of teaching.
The chance to hear talented young musicians in daily classes, and watch their progress and response in evening concerts always under the influence of distinguished artists and teachers.
Most importantly – many young people with great potential but, often, scant financial resources, will benefit from Ardea´s competitive prices and great practice and accommodation conditions.
The incomparable nature and atmosphere of this small town Capljina will leave you wanting more and create a spirit of friendship and teamwork among participants.
Please check back on this website regularly for updated information. I do look forward to meeting you at Ardea!
With all best wishes,
Zeljka Mandaric
Artistic Management/Organization
Additional Info
REGISTRATION
Application deadline is June 1st 2017.
With the registration, the registration fee in the amount of 50EUR must be payed to the bank account of the Ardea Masterclasses by bank transfer (free of charge for the receiver). The application will only become valid once the registration fee has been transferred to the account given. The registration fee cannot be refunded in case of withdrawal.
Tuition fees:

Active participants 220 EUR
Passive participants 60 EUR

Partial scholarships – Stipendije za ucenike osnovnih i srednjih skola BiH Because of economic challenges Bosnia and Herzegovina faces, number of scholarships has been provided for participants from this country who are especially talented and worthy of additional social encouragement. Scholarships will reduce the tuition fee to 100EUR and the registration fee to 20EUR (55% reduction). Only a limited number of scholarships are available. Applications will be taken into consideration in the order in which they are received, which is why we strongly suggest applying early. There is no legal claim to these scholarships.
Full scholarships – Stipendije za studente muzickih Akademija iz BiH                                                        Because of economic challenges Bosnia and Herzegovina faces, eight full scholarships has been provided for most talented students from Bosnia and Herzegovina.
All participants (both active and passive) should pay the tuition fee in its entirety by the 30th June
2017.
Please transfer registration and tuition fees to the following bank account:

Account holder: Centar za obrazovanje i kulturu AKADEMIJA – Capljina
Bank Name: UniCredit Bank d.d. Mostar
IBAN: BA393381104846172106
SWIFT: UNCRBA22
Bank Name: UniCredit Bank d.d. Mostar

Za uplate iz BiH koristite sljedeci racun (For payments from Bosnia and Herzegovina please use the following account):

Identifikacijski broj (IB): 4227794780004 * UniCredit Bank d.d. Mostar
Broj KM računa: 3381102246171787

Important: When making a direct bank transfer, please include your name and Ardea Masterclasses as intended purpose for the transfer.
The participation fee includes:

at least 3 individual lessons with chosen professor
final concert with chosen participants
at least one public performance
practice rooms
Masterclass Certificate

As a courtesy to the participants, special discount for accommodation of students was arranged by Ardea in:

Hotel Mogorjelo**** (prices for single/double rooms are 28/44 EUR, breakfast included)
Hotel Park Karaotok (22 EUR per night, breakfast included).
For a fixed number of participants with limited financial resources, Ardea Masterclasses offers to organize a private accommodation (12 EUR per night) upon request. If a student wishes to organize his/ her own accommodation, he/she has to inform the secretary of Ardea.

Each professor will teach max of 12 active participants, in daily one-on-one lesson, giving at least 3 lessons to each active participant.
Assistants will provide daily lessons for youngest music students (max 12 active participants) from the region, at least 4 lessons to each participant.
The program prepared for the courses must be indicated in detail at the time of application. Accompanists will be provided for violin and violoncello masterclasses, as well as for the concerts.
Official languages of the courses are: English and Croatian. Selected masterclasses can be held also on German.
The participants are to register at the Ardea office in person one day before the courses begin.
Active participants will have the opportunity to practice daily for at least 3 hours.
Active participants will receive a certificate confirming their participation.
Passive participants may also attend the course.
Ardea reserves all rights pertaining to radio and television recordings of concerts and classes/lessons/seminars given free of charge at the Ardea. Ardea zadržava sva prava za moguća radio i TV-snimanja koncerata/nastave/seminara Ardea-e bez naknade.
By signing the application form, the participants agree to accept the terms of Ardea.
Ardea reserves the right to change the program. Ardea zadržava pravo izmjene programa.
A student of any age participates on his/her own risk. Ardea does not incur liability for anything.
VISA INFO
Holders of passports of the following 79 jurisdictions, including resident stateless persons and refugees, may enter and stay in Bosnia and Herzegovina for up to 90 days without a visa.
Visa Questions: info@akademijacapljina.com
1 – May enter using an ID card
DIRECTIONS
Čapljina is located between Croatian cities Dubrovnik and Split, and near Mostar and Sarajevo, Bosnia and Herzegovina.
Closest airports:
Well-known place of pilgrimage Medjugorje is only 9km away from Capljina. There are good bus connections from Split, Dubrovnik, Mostar and Sarajevo to Medjugorje and Capljina. Direct bus lines run also from Zagreb and other major cities in Croatia and in Bosnia and Herzegovina.
If you have any questions or need any assistance in planning your journey, please contact info@akademijacapljina.com.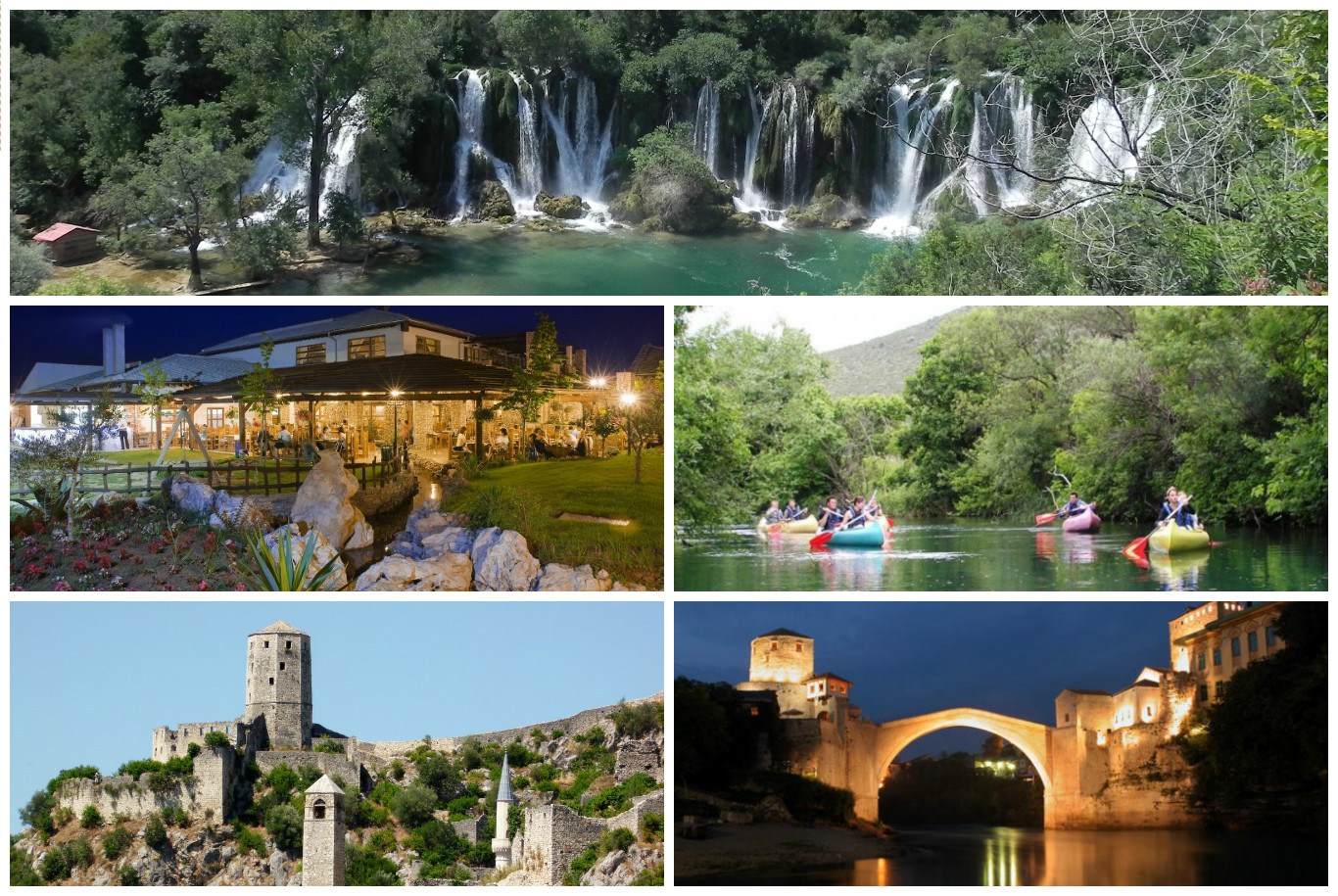 Ardea Related News
Application deadline is May 15th 2017
Application Form
Apply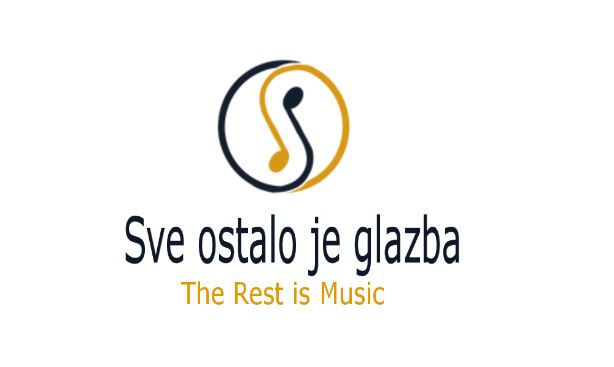 ---