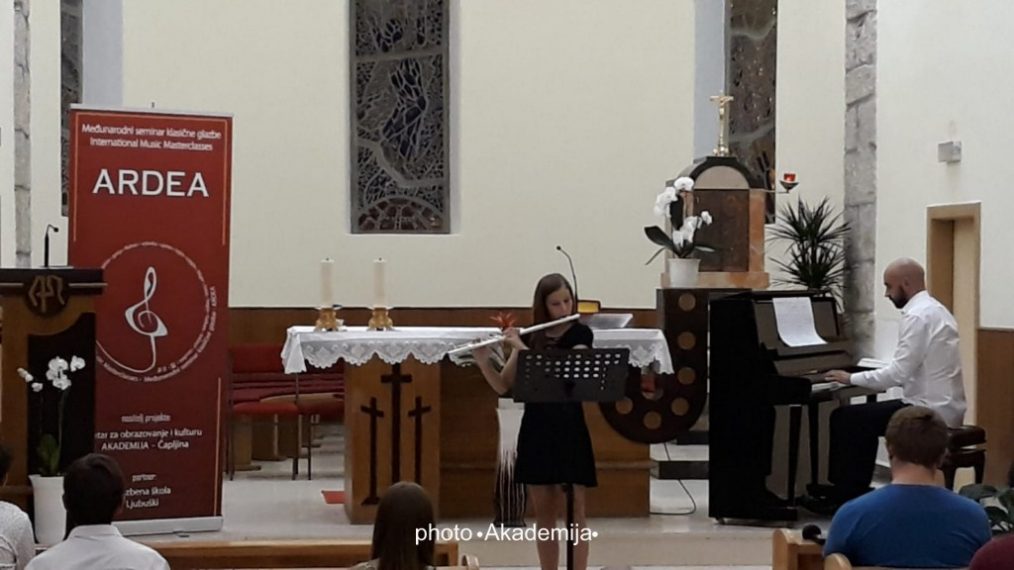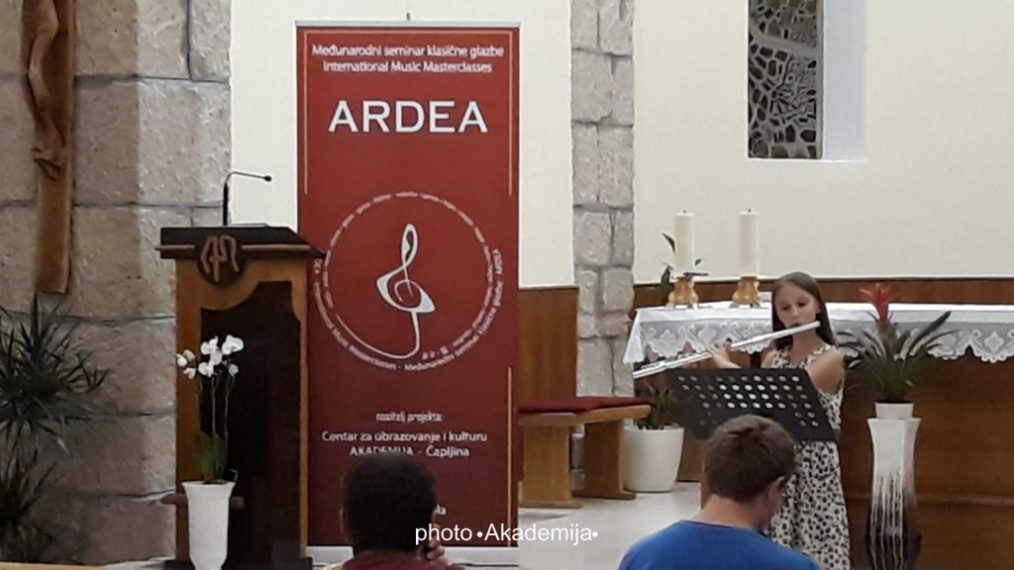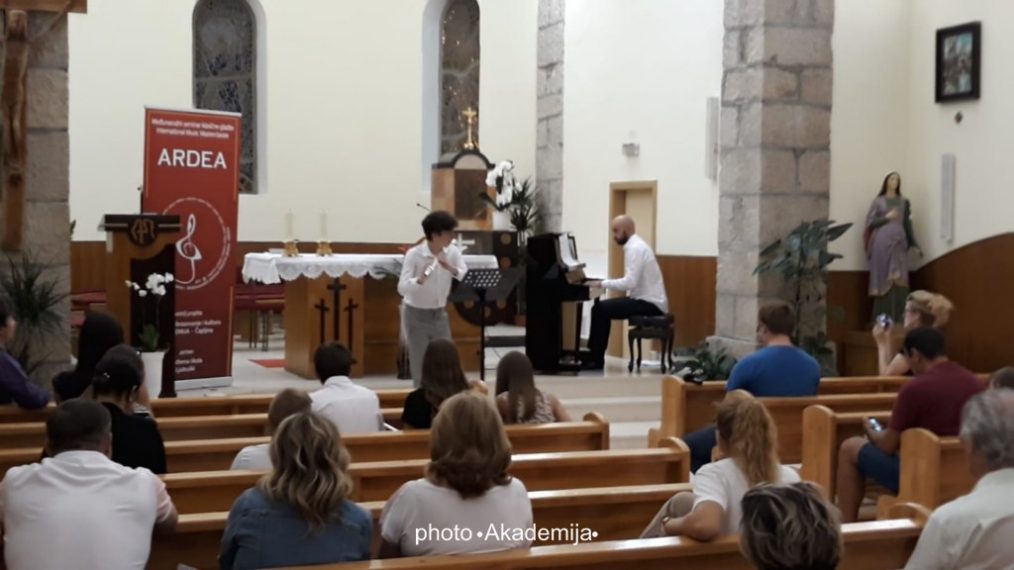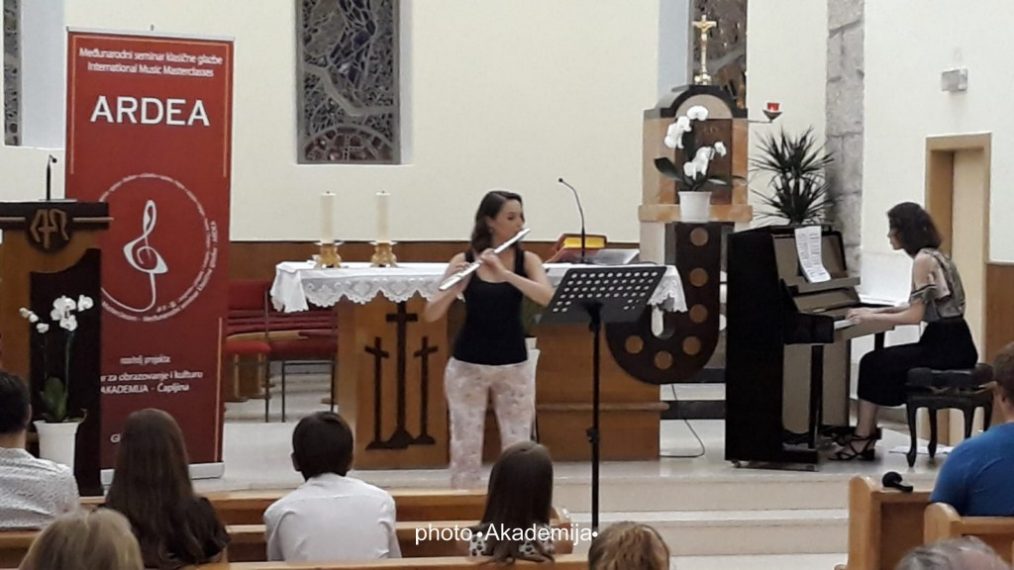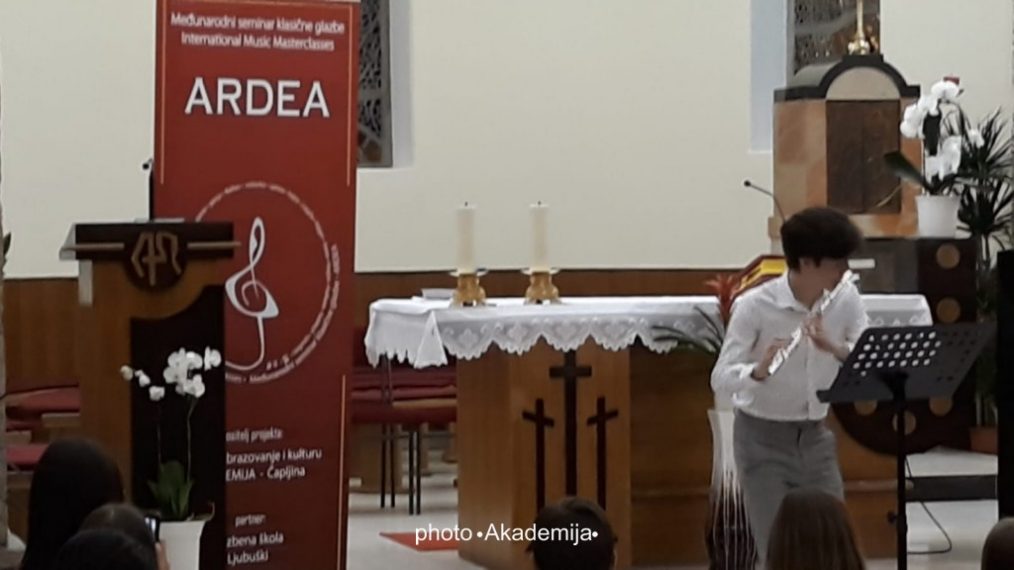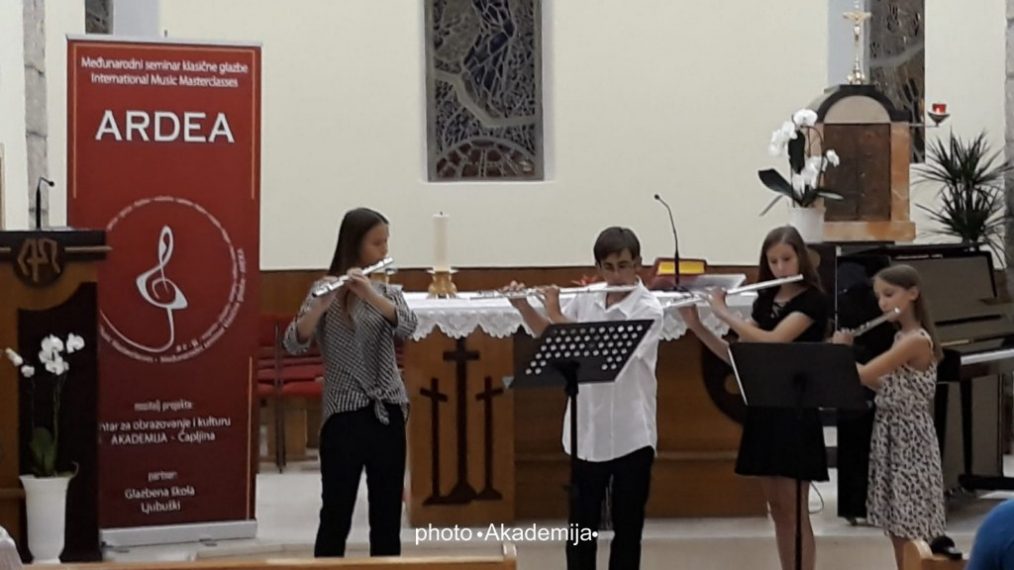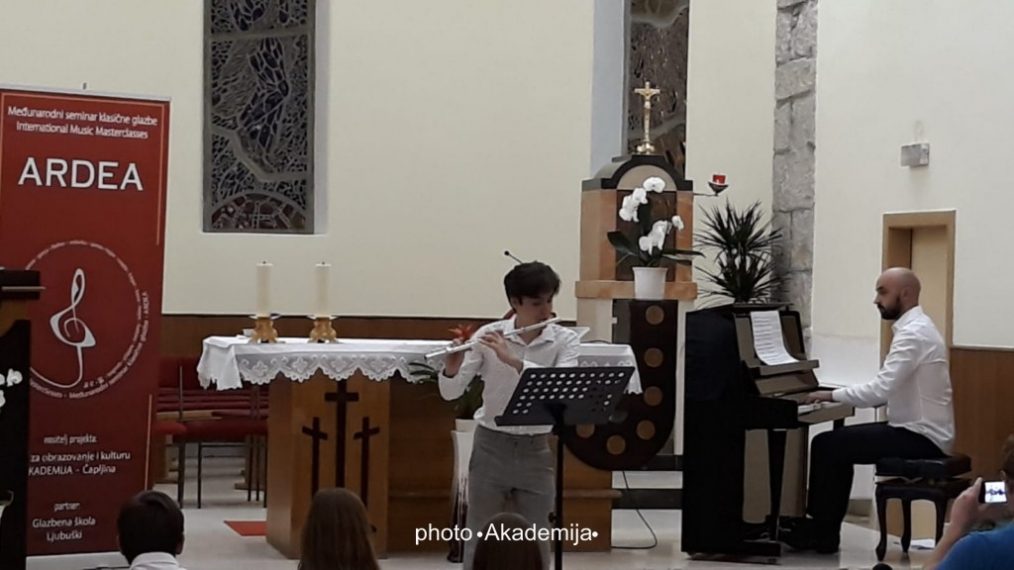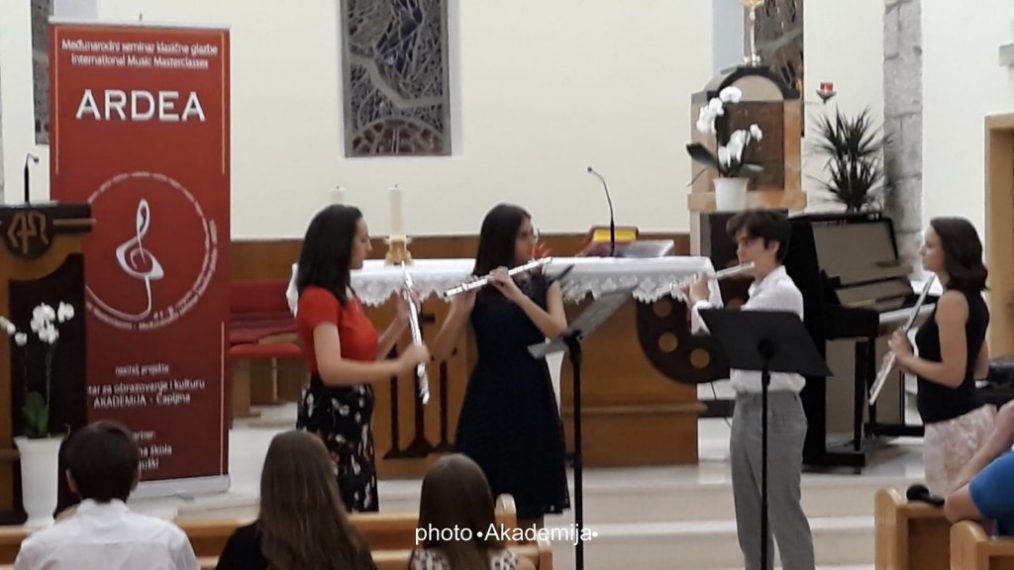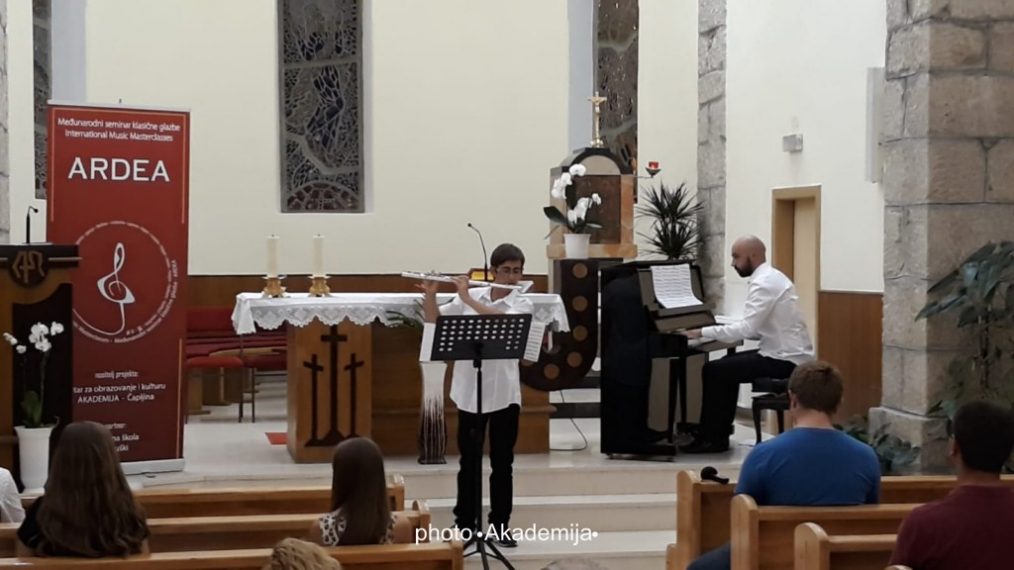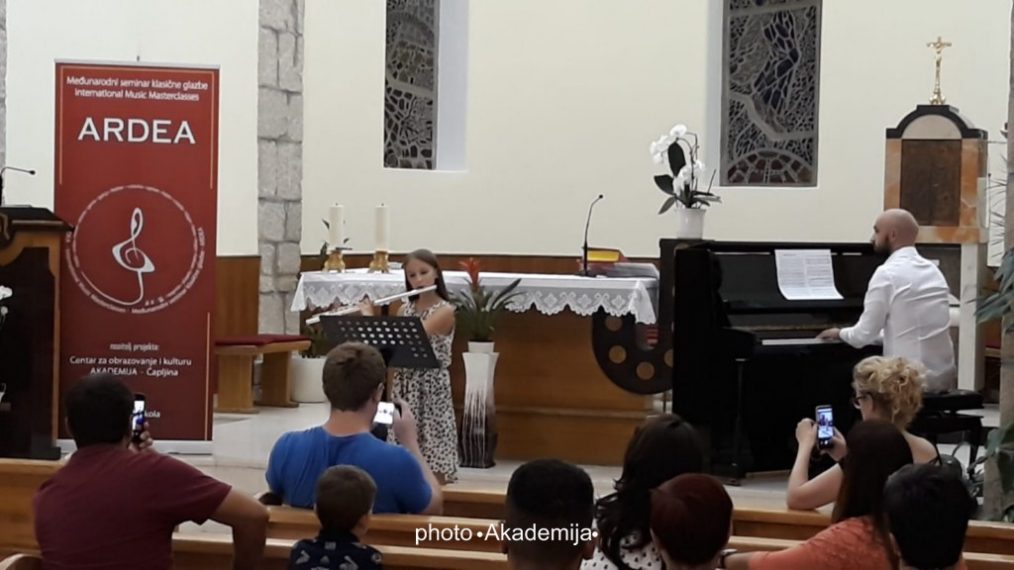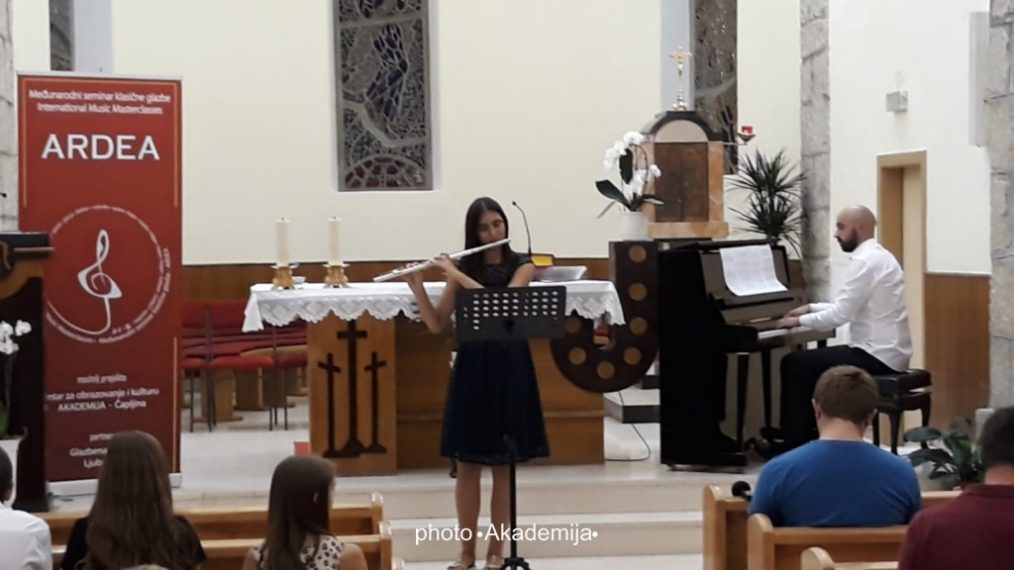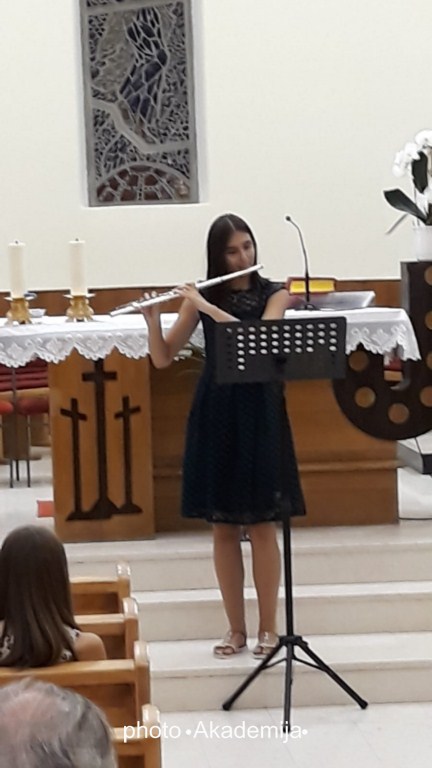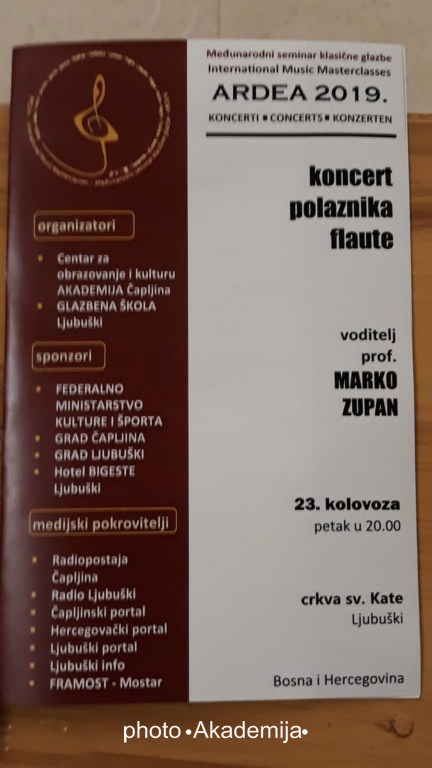 FOTO, VIDEO | Održan koncert polaznika flaute
Večeras je u crkvi svete Kate u Ljubuškom održan koncert polaznika flaute pod vodstvom profesora Marka Zupana.
Na programu su se našle sljedeće skladbe:
Arlen – Over the rainbow (Kvartet "Junior")
Berthomieu – Arcadie: I. Pastiri (Kvartet "Senior")
F. Händel – Sonata u G-duru
III. Andante
IV. Bourée
VI. Menuetto
(Maro Bulić)
Prebanda – Bosanska pastorala (David Galov)
Popp – Mađarski ples, Op.311 (Jelena Vasilj)
E. M. Gretry
Concerto C-dur
II. Larghetto
III. Allegro
(Gabrijela Soldo)
Kabiljo – Putujuća flauta – Prelepi i Zagreb moj/Zagreb (Ana Sušak)
Schubert – Introdukcija, tema i variacije na "Suvo cvijeće" iz ciklusa "Lipa mlinarica" (Maja Kožul, flaua i Ana Kožul, klavir)
Milotti – Ohridski biseri (Emanuela Jerković)
Borne – "Carmen" fantazija za flautu i klavir (Tina Korać)
U videozapisu objavljenom na našoj Facebook stranici pogledajte i poslušajte kako je to zvučalo u crkvi svete Kate u Ljubuškom.