Victor Abramian is one of the modern the representative of international renowned Russian violin school, though he is not Russian.
His virtuosity w correlate with deep feelings and beautiful sound. The Strad magazine wrote about his sound as "deep and colourful".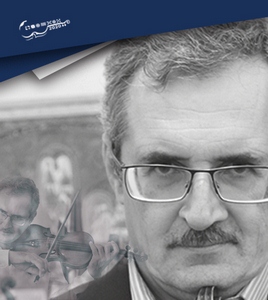 He graduated from the Central Music school of State Tchaikovsky' s Conservatory in Moscow (Russia). After he graduate and got a Postgraduate Diploma fromTchaikovsky's Conservatory (University) His teachers, Dmitry Tziganov, Igor Bezrodny, Zorya Shikhmurzaeva was students of professor Abram Yampolsky, great teacher of Leonid Kogan , Yulian Sitkovetsky and other Russian Jewish virtuoses.
His debut as a soloist was at 14 in Moscow,s Tchaikovsky Conservatory, during studying in Central Music School, as well as his debut with symphony orchestra.
Mr. Abramian toured as soloist in many countries from USA to Finland, from Wien to Paris and everywhere had a big success. He has a big repertoire as virtuoso music for violin as well as violin sonatas. He performed in Moscow 10 Violin sonatas of Beethoven. He also played a lot of chamber music as a member of chamber ensembles like Romantic Piano Trio, Concertino and Premier Trio Moscow. Several violin concertos including Mozart, Mendelsohn, Tchaikovsky, Sibelius, Mr. Abramian played with various orchestras in London, Kiev, Kharkov, Cyprus, Tunis and in many cities of Russia. He gave recitals in Washington, Wien, Paris, Bruxelles, Moscow, Kiev, Turku etc.
Now he is a professor of violin in Central Music School of Moscow Tchaikovske Conservatory.