Dragomir started playing the piano at the age of fourteen. After graduating from the Josip Slavenski music school in Belgrade under prof.Zlata Poparic, he enrolled in the Faculty of Music Arts in Belgrade where he graduated from the department of piano and completed his chamber music postgraduate studies (piano duo) under prof.Ninoslav Živković and prof.Zorica Ćetković. He attended master classes under direction of Arbo Valdma, Igor Lazko, Pavel Nersessian, Natalia Trull.He is a professor of piano at Davorin Jenko music school in Belgrade.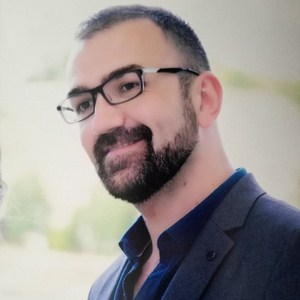 Dragomir is currently studying for a PhD at the Faculty of Music Arts in Belgrade. He has been a member of the Association of Musical Artists of Serbia since 2005. In 2006 he started collaborating with Prof. Arbo Valdma and has so far held four accredited seminars approved by the Institute for the Promotion of Education. From 2008 to 2015 he was competition committee director of the Inernational Competition of Young pianists in Sabac. Since 2011 he has acted as a director of the National Competition of Music and Ballet schools in Serbia and since 2015 he has been the chairman of the Belgrade piano section.Dragomir Bratić is the author and moderator of the panel discussion "Evaluation principles at competitions – subjective or objective evaluation?", organized during the 17th International Competition of Young Pianists in Šabac and approved by the Institute for the Promotion of Education.
While at the FVG International Piano Competition held in the City of Sacile, Italy in 2014 and patronized by The Central European Initiative (CEI) and Alink-Argerich Foundation (AAF), Dragomir gave a lecture on the Serbian school of pianism and positive and negative side of competition. Collaborating with prof.Dragoljub Katunac (Academy of Arts, Novi Sad) and Aljosa Jurinic (pianist, Croatia), he took part in the panel discussion titled "Meeting with the Artist: International Fryderyk Chopin Piano Competition – then and now" and held as part of the Belgrade Chopin Fest, 2016.He acted as the moderator during a conversation with young pianists Dmitry Shishkin, Russia and Shimon Nering, Poland.
The unique pedagogical approach he uses working with children makes him one of the most talented pedagogues of the younger generation.During his pedagogical career he has won numerous awards in the country and abraod. He has taught many master classes emphasizing an individual approach to solving problems in musical performance. His students have performed at all prominent podiums in Serbia and in prestigious concert halls such as the Carnegie Hall, New York and the Musikverein, Vienna.
His students have won over 200 first and special prizes (Laureates) in many competitions throughout the country and also in Italy, Slovenia, France, Bosnia and Herzegovina, Romania, Sweden, the Czech Republic, America, Germany and Austria. He has actively performed as a duo pianist with Elena Sever. He is also a collaborative pianist for the "Kolibri" children`s choir.
Dragomir has acted as a jury member at numerous national and international competitions in Italy,the Czech Republic, Hungary, France, Bosnia and Herzegovina, Macedonia, Austria, Poland.