The pianist Marijan Djuzel (Imotski, 1990) received his elementary music education in his hometown, where he studied piano with Alenka Milano in music school and horn with Ivan Glibota. He graduated from high school and high school (piano in the class of Kosovan Miracle) in Split. He graduated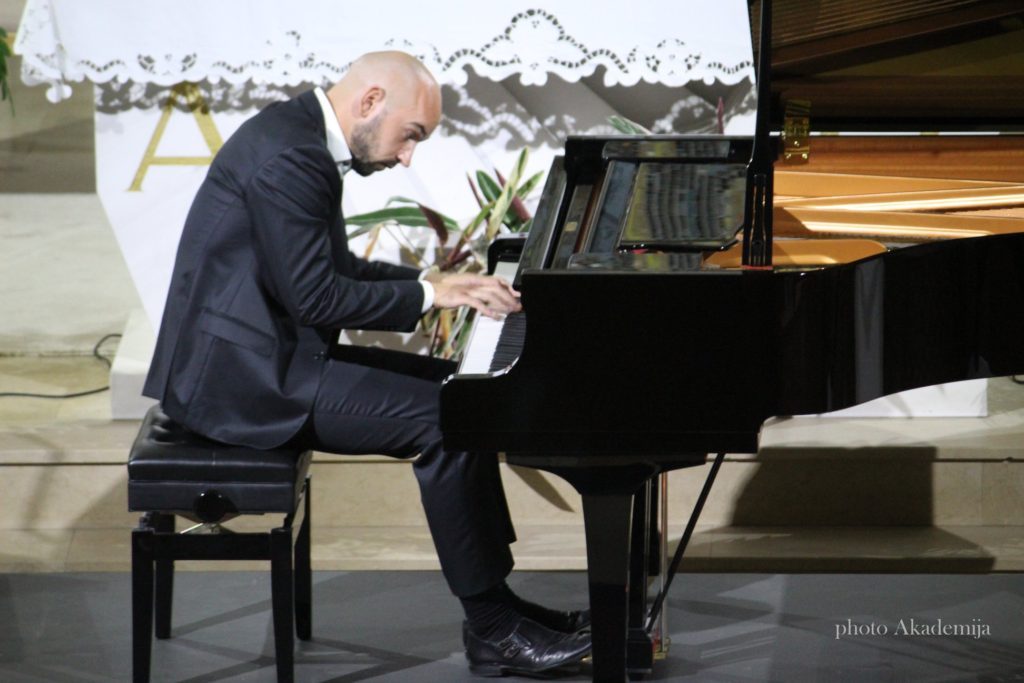 from the Zagreb Academy of Music as a student of George Stanetti. As part of the Erasmus exchange program, he attended the Vienna Universität für Musik und darstellende Kunst (Jan Jiracek von Arnim's class) and, at the invitation of Dubravka Tomsic, studied piano in her class at the Ljubljana Academy of Music. He studied at the Koninklijk Conservatorium in Brussels with Alexander Hungar.
In 2008, he was the absolute winner of the Zlatko Grgosevic competition, the first prize winner of the Young Virtuosos competition in Zagreb, and also won the Grand Prix Lions Club in Rijeka. In 2009, with the second prize (the first not awarded), he won the EPTA competition in Osijek. A year later, he won the City of Samobor Award at the Ferdo Livadić Competition, and in the 2015/2016 season. was awarded the Darko Lukić Award at the 49th Tribune of Young Musicians Darko Lukić in Zagreb. In 2013, at the 14th Beethoven International Piano Competition in Vienna, among 259 candidates, he qualified for the semifinals among the thirteen best competitors, and held a recital at the Musikverein Vienna Brahms Hall. For his academic achievements, he received the Dean's Award (2010) and the Rector's Award from the University of Zagreb for his performance of the 5th Beethoven Piano and Orchestra Concert with the Zagreb Philharmonic (2012).
He has performed with the Zagreb Philharmonic Orchestra, the Zagreb Soloists, the Croatian Radio and Television Symphony Orchestra, the Zadar Chamber Orchestra, the Croatian National Theater Orchestra from Split, and has performed recitals in Croatia and abroad (Austria, Belgium, Italy, Germany, Switzerland, USA, Thailand ). He has also performed at well-known Croatian festivals and concert cycles, such as the Musical Evenings in Sv. Donatus, Zagreb Music Artists, Hvar Summer Performances, May Music Evenings in Sibenik, Concerts at Euphrasiana, etc. He gave a solo recital as part of the Masterclass Arde in Capljina in 2018, whose attendance was in the class of Prof. Oliver Kern.
In December 2018, Croatia Records released Dzuzel's first solo album entitled Virtuoso collection: Marijan Djuzel (live), recorded live at a concert at the Croatian Music Institute, with compositions by L. Van Beethoven, R. Schumann, B. Bartok and Davorin Kempf.