Known for her personality and profound musicianship, Ida Gamulin has established herself among the leading Croatian pianists. Her extensive repertoire ranged from baroque to contemporary, and she is acclaimed for her appearances with major symphony orchestras, as recitalist, chamber musician and recording artist.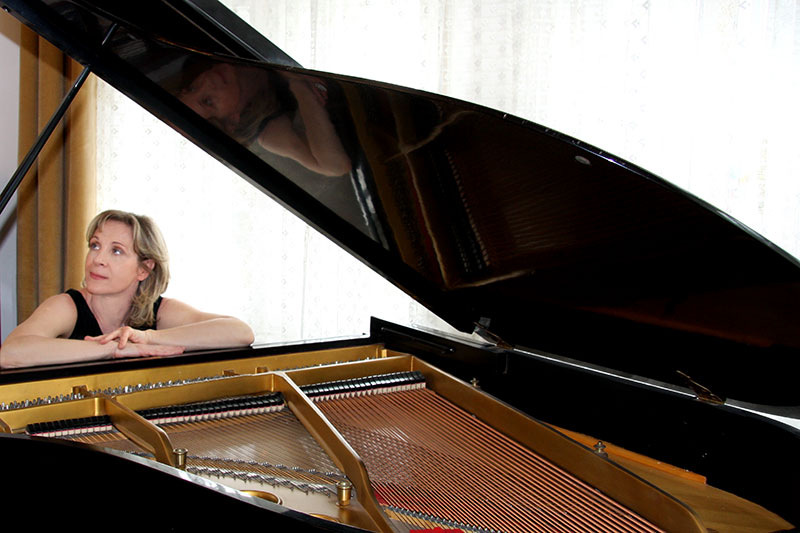 Born in Split, of Croatian and Austrian parentage, Ida Gamulin graduated at the Zagreb Musical Academy under J. Murai, before settling in London where she received advice and guidance from Alfred Brendel, Annie Fischer, John Lill and Stephen Kovacevich.
After winning the Myra Hess Award in London, her South Bank debut brought high praise from all critics, such as in The Times;
"A pianist of notable talent and last year's winner of Myra Hess Award , explored in her debut programme a variety of style and technique from Bach to Prokofiev by way of Liszt and Beethoven…an accomplished as well as expressive musician….in a manner recalling Annie Fischer."
Daily Telegraph spoke of "a tremendously talented pianist, a master of legato and of resonant sonorities with rhythmic vitality and flexibility…notable interpreter of Bach in her imaginatively varied account of the Partita No.6…she matched up to the strenght and poetry of the Beethoven's Sonata with sense of mystery in a beautifully executed slow arpeggios…she has poise, grace and exuberance."
Since than, her career has developed rapidly following with recitals in the Queen Elizabeth Hall, Rudolfinum, F.Liszt Academy, Auditorio Manuel.de Falla, Unisa Concert Hall. . She has appeared solo and with orchestras in almost all European countries, as well as in Russia and the United States, working with distinguished conductors C. Richter, H. Haenchen, N. Alekseyev, U. Lajovic. She has also performed with Croatia's leading orchestras and conductors and has appeared at major music festivals including Spoletto, Freiburg, Varna, Dubrovnik, Strattford and Janacek Festival.
She was awarded many prizes, including prestigeous Svetislav Stančić Prize at Yugoslav Music Artists Competitions, Dame Myra Hess Award in London, Special Prize at Freiburg Festival and Milka Trnina prize, Croatian's top cultural award.